Challenge
The application design for BizFlow was challenging as the app offers a wide range of business services to the vast majority of SMEs. We had to implement a lot of features while making the app extremely simple to use.
Since most of these SMEs organizations lack adept personnel who will implement the necessary documentation, we have to make BizFlow features straightforward and user friendly.
Also, another challenge that was considered with the BizFlow app was most SMEs are not privy to understanding the application capacity of ERP software. Hence we ensure that flexibility rather than complexity was used in design to solve their daily tasks.
Discovery
BizFlow aims to provide SMEs a way to manage their sales, payments, expenses, vendors, payroll, loans, HMOs, human resources, support, tasks, projects, inventories, accounting, taxes, customers, marketing via a single platform.
It is also a target to help SMEs cut the cost of business—BizFlow can be best described as a capital optimization app for SMEs that are always on financial constraints. BizFlow, when fully leveraged, will help and enhance SME's growth in the quickest time possible since it serves as a centralized platform of the business.
Definition
The primary requirement was branding, followed by website design. The first milestone was to shape the product's brand, which would define its character and showcase its value propositions to the SME market. Sketches were done, we got feedback, and ideas were exchanged, and finally, information was laid out for clear understanding and easy navigation.
Most ERP systems require extensive workforce allocation, rigorous training, and top managerial skill; BizFlow design is carefully outlined and constructed to give the best a hassle-free ERP system.
Designs
Our design is extremely driven by the concept of making learning extremely fun. The primary color tones we chose for the BizFlow brand was Yellow and Purple, as it represented the dynamism of the product.
Responsiveness in performance and speed are the essential markup with BizFlow. We ensure that the design is scalable, with a proper infrastructure that supports SMEs. BizFlow APIs and databases are as well scalable for efficient operations. Making it well designed for users, data processing, integration, and automation.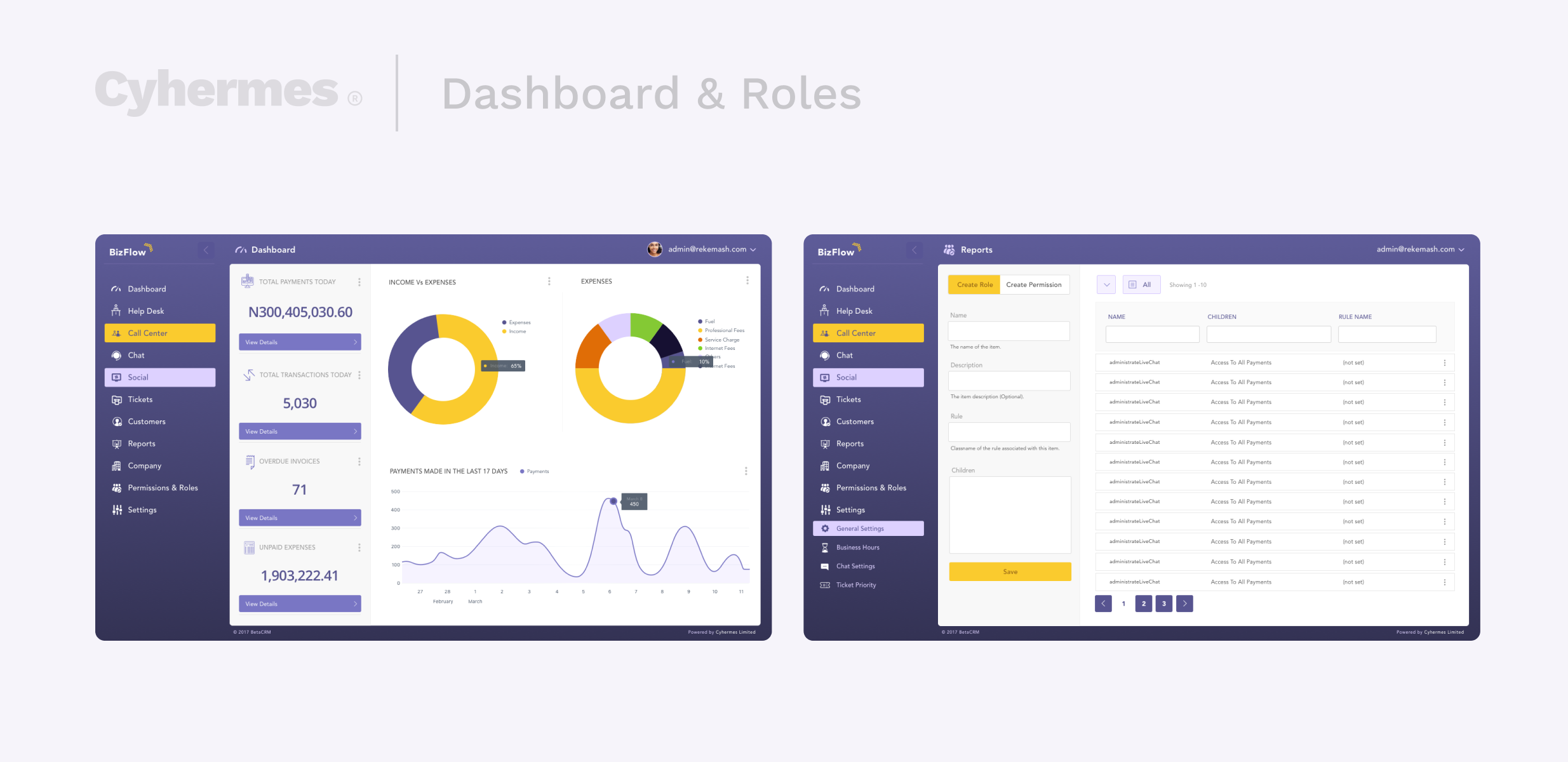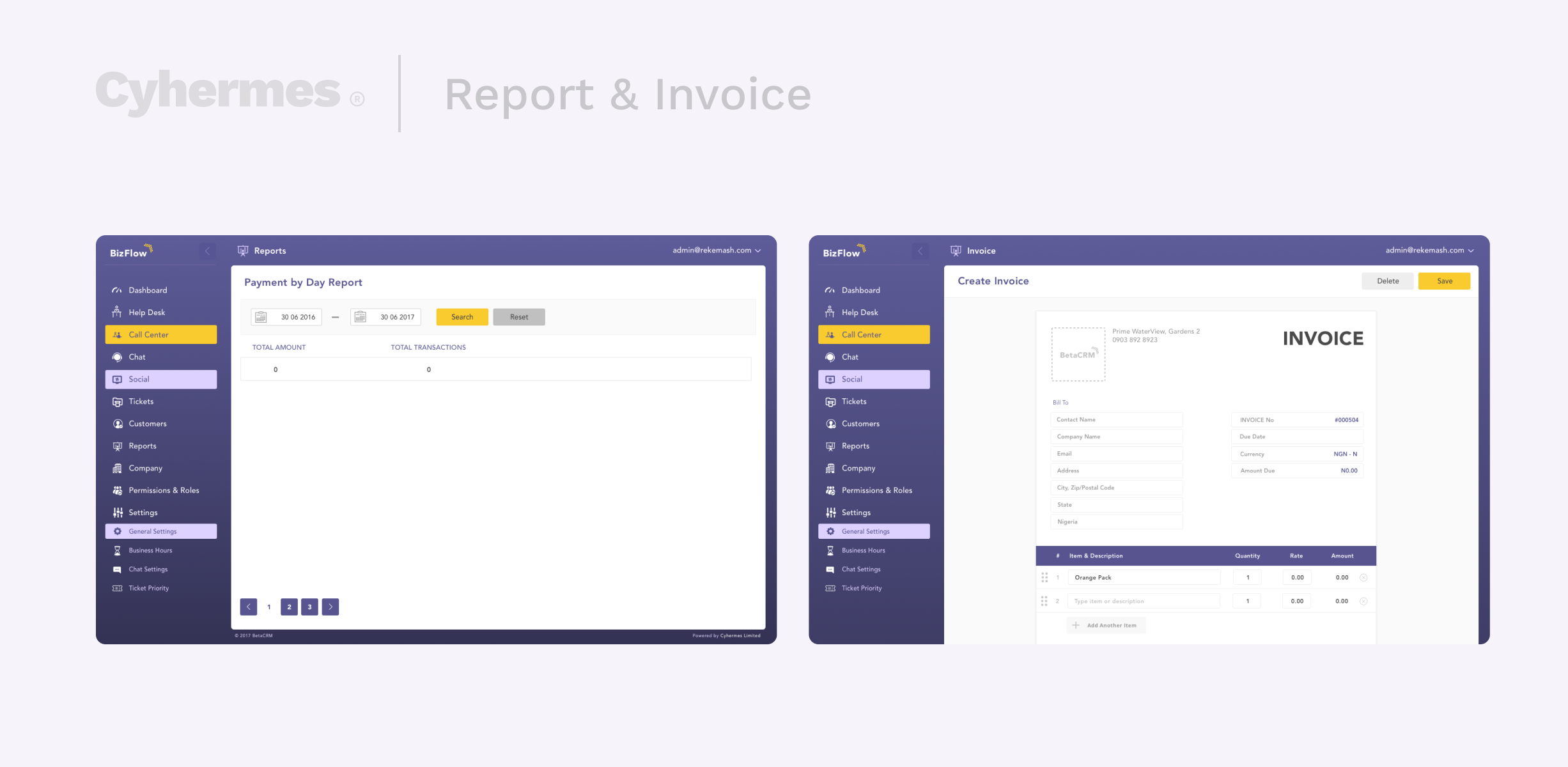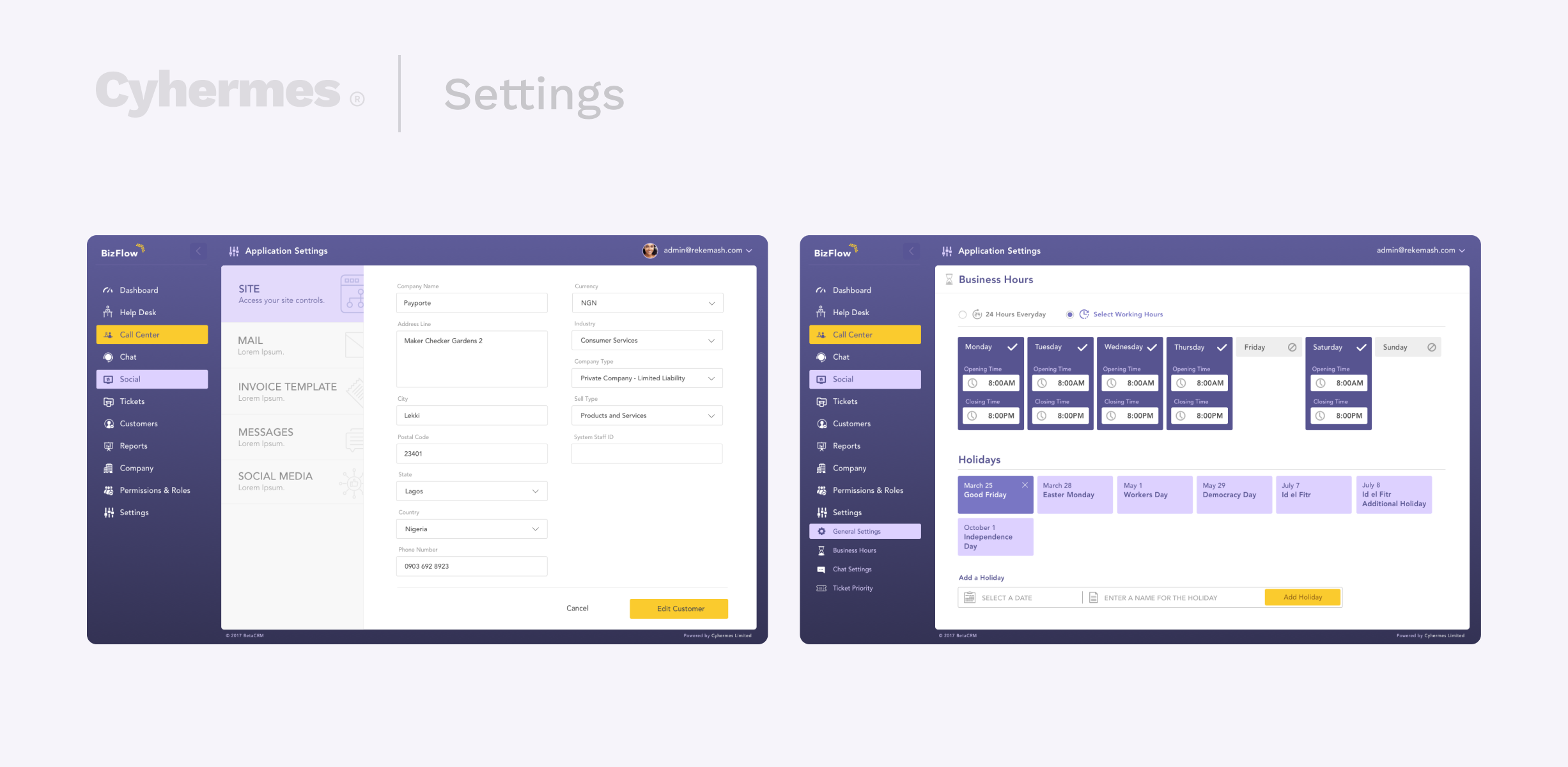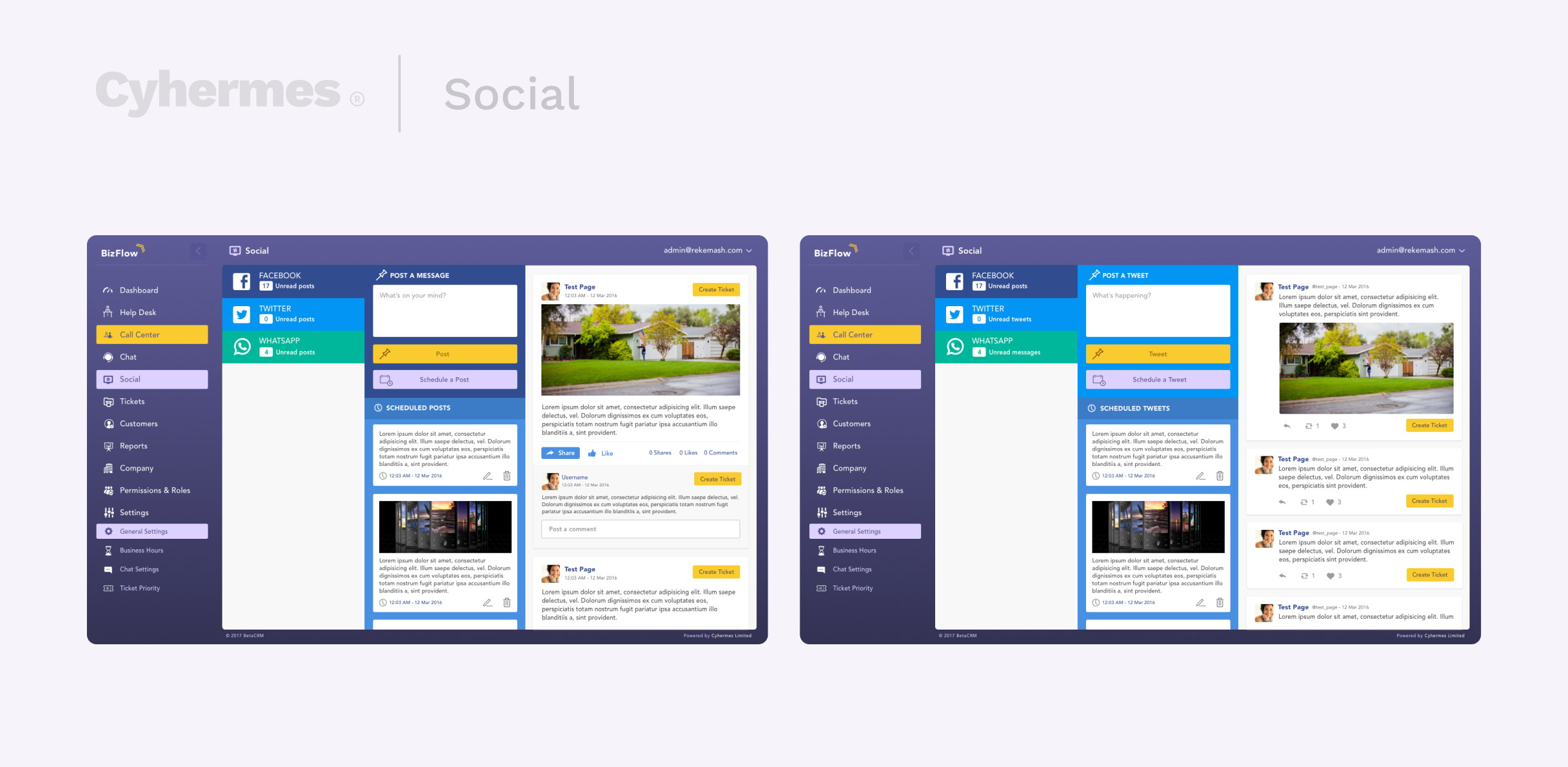 Department of Petroleum Resource, Nigeria
Exit
Develop
Strict coding guidelines were enforced during the development process. We used programming tools that fast-tracked the development process. We selected the programming language used based on the project scope. As with all our projects, we implemented unit testing during the development phase. This allowed us to test the application extensively.
Delayed time frame implementation is one negativity that has surrounded most ERP systems. After a series of testing, we concluded that BizFlow implementation time would facilitate business growth and the core principles. BizFlow development brings about a competitive edge to business, and rapid innovation to fine-tune your business regardless of the size.